It's the beginning of the year, a new start…make it a fresh one. A new, positive hobby, can be a great way to start the year. It can be a pleasurable experience and a great release of any stresses that we may feel. We believe that of the many new hobbies out there, photography is a great one that can be both enriching and fulfilling. Here's why:
Photographs offer a window into the past
Photographs allow people to be immortalised in time. Growing up, you will surely have seen many old pictures of your family. Pictures of them laughing and smiling give us a reference point to what life was like in the past. Old photos can be fascinating as they allow us to view the differences and similarities between life then and now. Changes in technology, fashion and architecture can all be seen through the medium of photography. Life can be documented and preserved and we can capture moments that would otherwise be lost forever. This year, why not give yourself a project of collating old family photographs into albums. If, like my family, old photos tend to be kept in multiple albums that have no set timeline or structure, organising this into something more meaningful that the whole family can enjoy is a hugely worthwhile and rewarding task.
Photography can be wonderfully uplifting
Focusing on the natural beauty of life can be both energising and stress relieving. Photography is a great way to do this and can be a welcome distraction from the pressures of life. Why not make a resolution to start photographing nature this year. Turning your focus to the wonders of nature can be incredibly inspiring and motivating. It will help to motivate you to be outdoors. No matter where you live, we are lucky that Ireland is a country with such gorgeous landscapes and scenery right on our doorstep.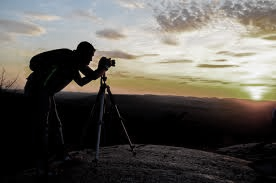 Photography reminds us how easy it is to forget
Photography is a great way of collecting little mementos and holding on to memories. Photos can remind us of precious everyday moments and can act as reminders of the good times. As we get older these photos have more meaning and allow us to reflect on some of the wonderful times that occurred in our life. Memory's may get hazy over time and may be lost, however through photography we can hold onto these memories. Through photography we can capture the special moments in our life, such as a wedding or family get together.
I hope this article inspires you to take up photography as a hobby. If you need any photography ideas please visit our website, we would love to help.